Services
Our experiences on a plate of gold
Get everything you need in design, programming, technology and e-business services.

Business identity design
Enjoy a privileged position in front of your audience through pictures, unique color palette and illustrations.
Creating user-centred interfaces and design systems that combine aesthetic with good user experience.
Using up - to - date techniques and following the latest user patterns to create mobile apps and websites that converts and supports business goals.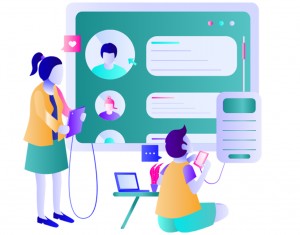 App design

Web design

Industry based

User centered

Functional design

Friendly with unlimited features