Services
Our experiences on a plate of gold
Get everything you need in design, programming, technology and e-business services.

Conferences and Events
Organizing conferences and events in all their details and documenting them in an integrated manner, and planning and preparing appropriate professional designs to unify the identity of the conference to include all its pillars and contents.
Effectiveness, in order to succeed, must be punctual and punctual, just like clockwork.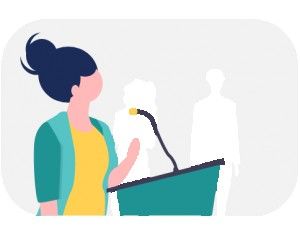 Preparing the publication contents that accompany the events.

Organizing and preparing the locations of events and conferences.

Providing audio and video systems.

Visual coverage (video and photography)

Receiving the participating delegations and procedures for arrival, housing and departure.

Dealing with the mass media, publishing and coverages.

Managing security of events and conferences.

Managing the volunteers and the art of employing their energies and dealing with their patterns.

Providing a technical support team.

Montage of videos.