Services
Our experiences on a plate of gold
Get everything you need in design, programming, technology and e-business services.

Mobile Apps
Developing and designing mobile apps that become part of people's lifestyle. Using the cutting- edge technologies, we code native solutions for different purposes.
Manage your business workflow remotely and empower your teams with an easy access that goes with them everywhere. With mobile integration into your business, you can track, modify and keep your productivity at the optimum level.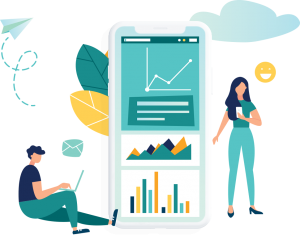 IOS

Android

Secure

Industry based

Industry specific solutions